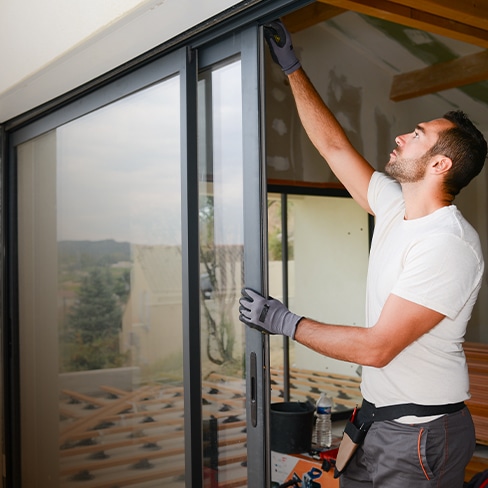 Campaigns Built for the User
Harvey Building Products
---
Sharing Is Caring
Challenge
Harvey Building Products has been a leading manufacturer and distributor of high-quality building products for over 50 years in the New England market.
Harvey does not sell directly to consumers. Harvey's products are only available through trusted contractors. When a consumer is ready to make a purchase, they need to be paired with a contractor who can provide them with access to these products. While the brand was well known, consumers were often confused about the purchasing funnel. Our challenge was to build a campaign that educated the consumer via the Harvey website, promote the contractor referral tool, grow online referrals, and increase sales across both established and emerging markets.
Solution
Given a rapidly evolving digital landscape, MN&Co (formerly YMI) decided to turn our previous online strategies on their head.  We collaborated with the Harvey team to develop trackable KPIs and measures that would provide us with useable metrics at the end of the paid media campaign. Gone were the days of simple CTR measurements. It was time to look beyond the clicker and focus more on who these clickers were and if they were engaged with Harvey enough to make that conversion.
By tracking these users across the referral process – including post-impressions – we gained valuable insights that not only laid the groundwork for future online campaigns, but helped reshape offline media strategy to help reach target audiences.
Results
While the overall click-thru rate decreased by 69% over the next four campaigns, our refocused strategy resulted in a 142% increase in online referrals/qualified leads.
"YMI's strategy drove home the realization of what we had been wasting by just paying for impressions/CTRs in the digital space. With their plan in place we know that we paid for-and received-a much higher number of quality leads than ever before." – Matt Samson, VP of Marketing